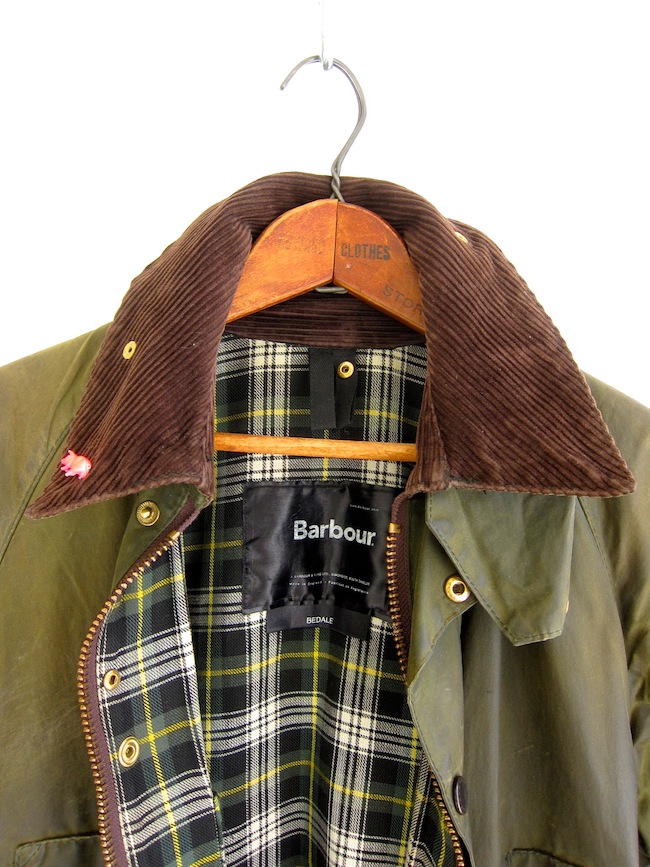 There's that first time of year, sometime in early Fall, fondly referred to as simply "Barbour weather". Year in, year out, for well over a decade now, it's this Bedale I've pulled from the closet on each of first such day.



It's become common to refer to something as "getting better with age/wear/use", "you'll have this forever/hand this down to your son" or something being "an heirloom piece/collector's item". As common as those turns of phrase may be, there are quite simply some things that fall squarely into each and every of these categories.
In my book(like so many others'), the Barbour Bedale is one of them.
Purchased at Orvis on Fifth Avenue years ago, from a dubious salesman ("You're sure you want a 34?"), it fits like a glove. And when I say glove I mean snug. Not too much so but just right.
Re-waxed a handful of times over its lifetime and certainly due for another. Faded, ripped, frayed and thoroughly worn in. These days, about as watertight, thorn and weatherproof as a leaking dinghy. And although last winter, deciding it time to spring for a new one(navy this time), I just can't quit this old thing. This year, as years previous, on the first morning announcing Barbour weather, it was like seeing an old friend again.