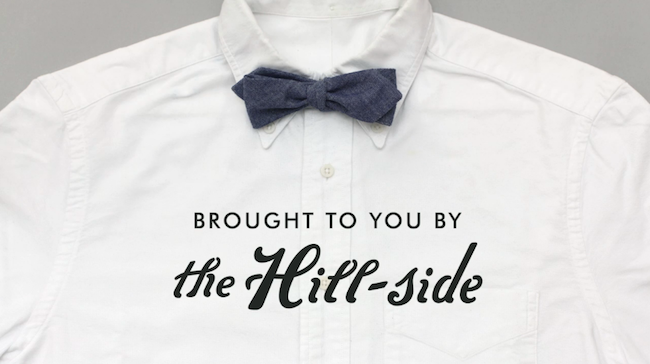 The bow tie can be a mystifying endeavor. For those adept at the technique of tying one on, it is as effortless and second nature as tying ones' shoe. I recall meeting Mr. Max Wastler of All Plaidout for the first time years ago. A bow tie was produced. In a few simple and graceful motions, Max had the damn thing perfectly knotted, without benefit of a mirror(an old menswear party trick.)
Well, with the recent addition of the Farfalle-like neck wear to the line up, the fine fellows at The Hill-Side have created the definitive how-to video demonstrating just how simple it is using the same, magical stop motion animation first seen announcing their Hill-Side & Co. project.
Study up. This will appear on the test.