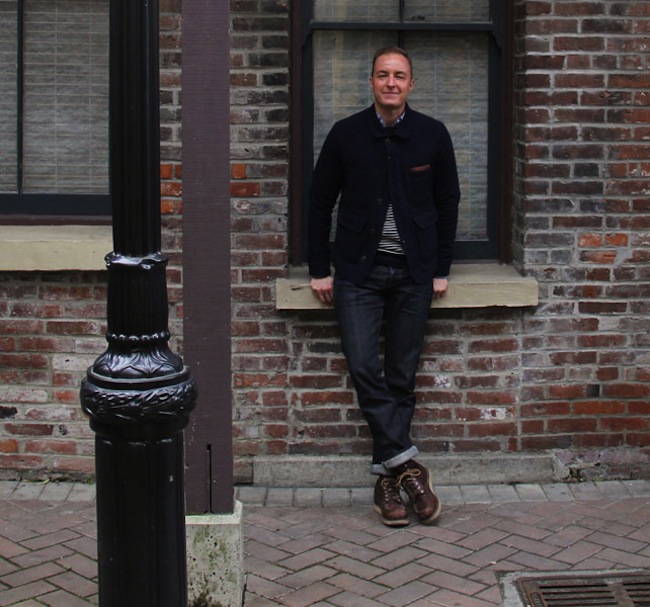 Darian Hocking. Free/Man. Gentlemen's Reserve. My friend to the North, doing great things there in Victoria, BC. Perpetually seem to miss one another while he's in NYC. A daily read, always enjoy checking in on Free/Man. Here, Darian runs you through his Fall Three.



1)Communal Dinners : Weekends in the fall are spent with great friends, getting together to enjoy delicious seasonal food, good drinks and relaxing. Spending time with the important people in my life is a huge focus for me so often times my girlfriend and I end up hosting these dinners. Communal meals always seem to be the best way to savour time with friends and family.
(Photo Credit: Leo Patrone)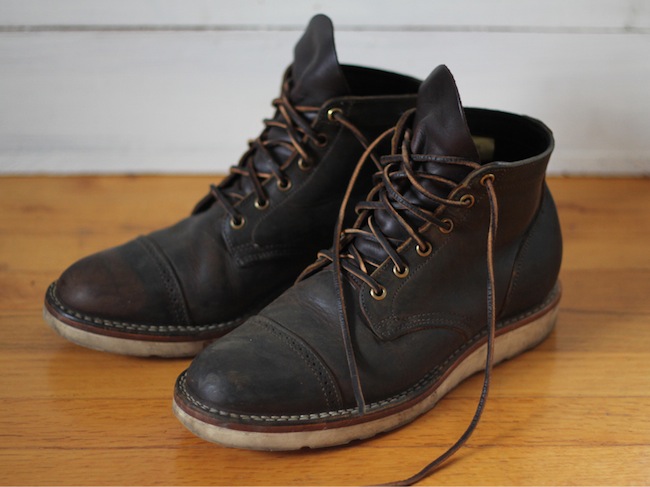 2) Viberg Service Boot : I had these Custom Service Boots made for me back in the spring, and I've worn the hell out of them ever since. I used what was left of the remaining harness leather at Viberg, had it stitched down to a Cristy Vibram sole with a brogue toe cap, and added brass eyes. These boots are perfect for the rainy fall season here on the coast. Don't ever underestimate the power of a solidly built boot for those cold months.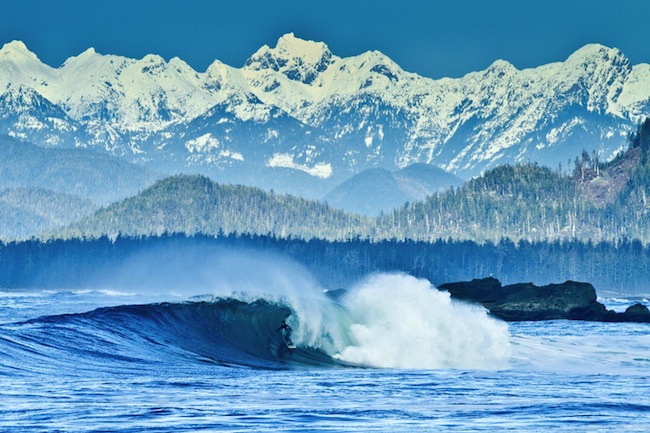 3) West Coast Time Outs : Admittedly, my surfing skills are novice at best, though I try. I also enjoy the Fall & Winter storm watching season in the tiny coastal town of Tofino. Every year at the end of December, we rent a cabin on the beach to unwind and ring in the new year. It's a sleepy little town with incredible natural parks, hiking and the beauty of the incredible ocean literally at our doorstep. My good friend Jeremy Koreski is a talented photographer based there. He shoots almost exclusively for Patagonia and other outdoor/surf brands. If you can't get here, have a scroll through his site to get an idea of the amazing scenery I'm talking about. (Photo Credit: Jeremey Koreski)
Glad to have you on board Darian. Thanks.