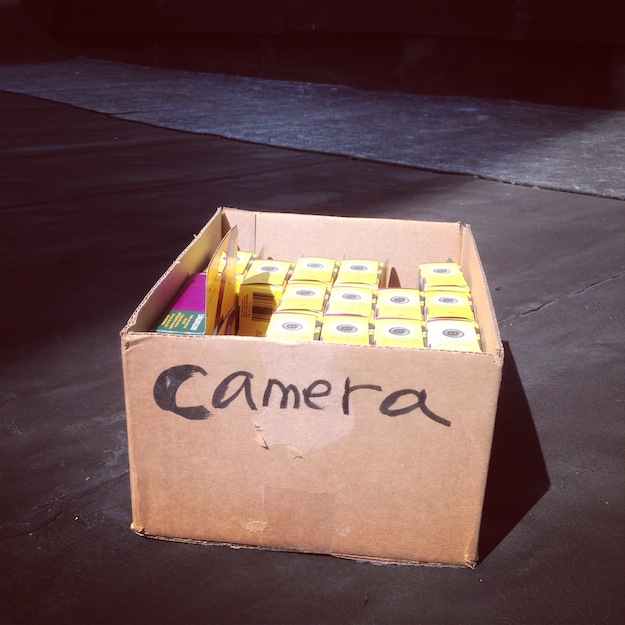 Never content to simply rest on their laurels, The Hill-Side continues to grow and evolve from their very first collection of instantly classic ties and pocket squares to their latest endeavor. In collaboration with the Ashland PA expert shirtmakers Gitman Bros, The Hill-Side releases, just today, a special collection of floral-printed, perfect-for-summer short sleeve BDs. And with their release comes one minute of video made from hundreds of photos taken with a dozen or so disposable cameras early one morning last week in Brooklyn.



The shirts are made using a selection of four Japanese and three US made floral prints from The Hill-Side's ss13 collection and all cut and sewn by Gitman right here in the good ole US of A. To announce their arrival, The Hill-Side and co. called upon my many years of theatre experience to help illustrate, frame by frame, what it's like to wear seven shirts at once.
The result, a befittingly DIY "disposable motion animation video".


The collection is available at your finer menswear retailers across the country and of course at Hickorees.
Head over the the Need Supply blog, where I'm guest blogging this month, to see the finished video.